Training Services
TrendStatic Corporation's advocacy is to help companies of all sorts, especially small and medium enterprises (SME) gain its rightful place in the business world; through innovation and technology and bringing out your company's strength.
TrendStatic establishes this through Trainings and Seminars, from technical skills, soft skills and customized trainings, to unleash your potential. A key strength of our facilitators is having different field of experiences and expertise. It is unimaginable not to learn even a thing or two after the training course.
Our Training courses will polish the skills you already have and sharpen those you wish to attain.
WHY ARE WE PASSIONATE FOR YOU TO LEARN?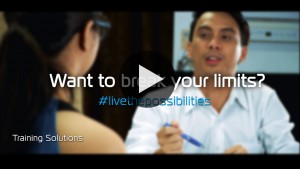 WATCH THIS VIDEO!
Training Schedules (January-December 2020)
These are the Trainings we offer:

o Communication Skills
o Powerful Presentation Skills
o Coaching and Mentoring
o Winning Positive Attitude
o Customer Service
o Personality Development
o Supervisory and Leadership
o How to Keep Good Employees
o Project Management
o Time Management
o Stress Management

Customized Training
In addition to our programs, Trendstatic Business Solutions can also create a Unique Training Curriculum just for you. Tailor-made to amplify your strengths and mitigate your company's weaknesses.